Meet us & know about our agency
The Mongolian travel agency "Way to Mongolia" is a family running travel agency and tour operator owned by local tour guide B. Baldyrgan who is from the western Mongolian Bayan-Olgii province. It is a full-service local travel agency that serves every type of condition and accommodation in western and central Mongolia. With this travel agency, you are able to arrange tours in Mongolia such as trekking, hiking, etc. We provide accurate tour information, camping equipment, driver and van, translator guide, chef, lodging, manage horses, and any other service necessary for safe and enjoyable tours in all Mongolia.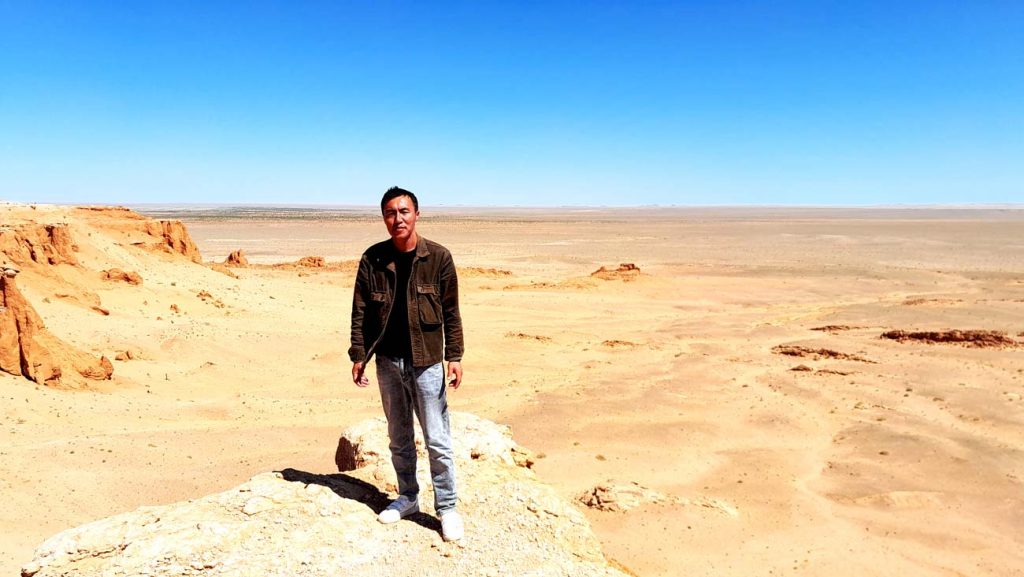 Baldyrgan started guiding in 2009. He enjoys meeting people from all over the world and informing fast with the best information about tours in Mongolia. Baldyrgan prides himself for never disappointing travelers under his care and always ready to help with a big bright smile. He is always available, attentive, and responsive to all requests to create unique or unforgettable travel experiences for you. As a nomadic man, he has a deep knowledge of local culture and history. He helped with interpretation for filming crew from NATIONAL GEOGRAPHIC when they were making one of the TV show episodes "SURVIVE the TRIBE (Eagle Assassins)". In 2013 he was an interpreter and tour manager for another filming crew from Australian Chanel 7 who were making TV show "BOY TO MAN" for DISCOVERY CHANNEL. Baldu was the main organizer for another big filming crew who did filming about western Mongolian first 13 Years old girl Aisholpan (Ashol Pan) in 2014-2015 (THE EAGLE HUNTRESS). He did work as a tour guide for updaters of LONELY PLANET's last edition as well. Now he knows every single place in western Mongolia like the back of his hand that gives him the opportunity to plan best itineraries in western Mongolia.