Ice festival in Mongolia takes place on northern Mongolian Khuvsgul lake which is the biggest lake in Mongolia and one of the biggest in the world. Local Mongolian celebrate the festival yearly in March. The ice festival in Mongolia is all about the adventure, fun and art which local experts carve with huge ices and contest to each other. There will be many traditional games such as ice sumo, ice skating or horse sleigh racing, dancing and singing traditional Mongol songs.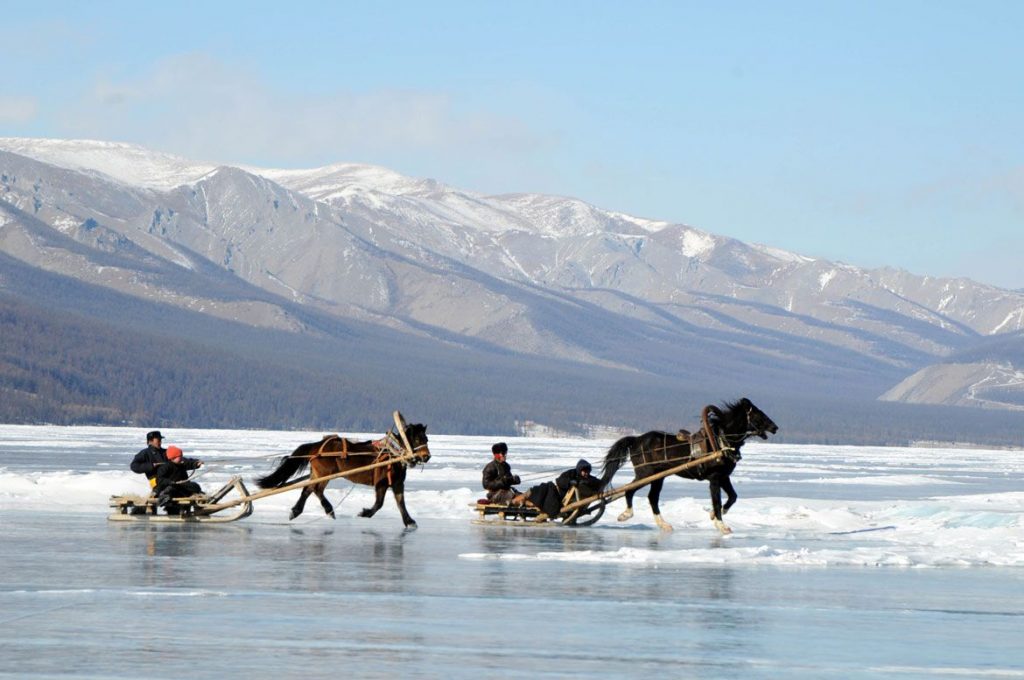 Besides the beautiful nature you will also explore local tradition and lifestyle of Reindeer herders. The festival also includes a shamanist ceremony
Ice festival in Mongolia has been organized by locals since 2002 and year after years it is becoming more and more popular for foreign visitors.