Khongoriin Els Sand Dune is a beautiful, highest, and spectacular sand dune in Mongolia. It located in Sevrei county, South Gobi Province. This sand dune is called Duut Makhan. This lies within the Gurvan Saikhan National Park in Mongolia. Khongor sand dunes are located 763 km away from the southwest of Ulaanbaatar city. Khongoriin els ( Sand Dune) is approximately 200 kilometers from Dalanzadgad. From Dalanzadgad town it is around 2-3 hours of driving, once you are in the Gobi desert, it is better to combine the dunes with other Gobi top locations.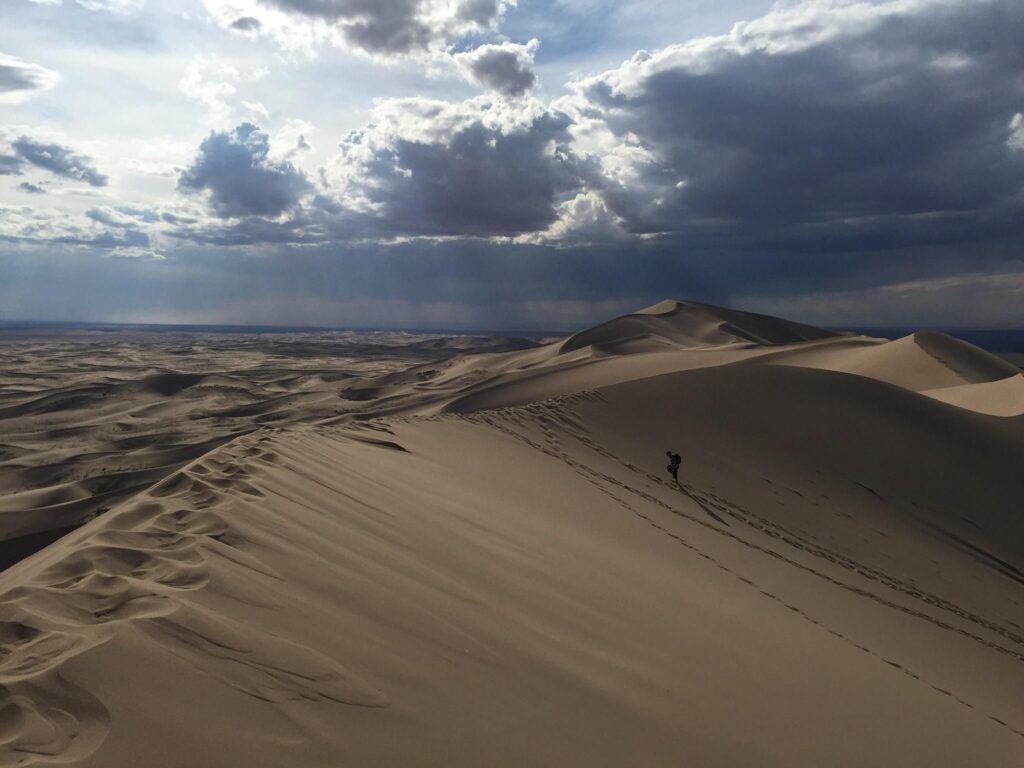 Khongor Els Dunes are the largest and the most spectacular dunes not only in the Gobi desert but in Mongolia.
Khongor dunes," Khongoriin Els", are considered the most critical sand mass of the Gobi Gurvan Saïkhan National Park. Not just for the number of tourists they attract each year to see them.
Another name of Khongor else is a "Singing Dunes". According to right weather condition you can here the whistles of sand.