The Mukhart River flows quietly from the bottom of the Bor Khar sand dunes at an altitude of 400 meters. It is situated 1200 km west of Ulaanbaatar (the capital city of Mongolia) in Erdene Khairkhan county of Zavkhan province of western Mongolia. It is a small river flowing on twenty kilometers (12,43 miles) along the Bor Khar Sand Dunes, forming a lovely oasis in which poplars and sea buckthorns grow.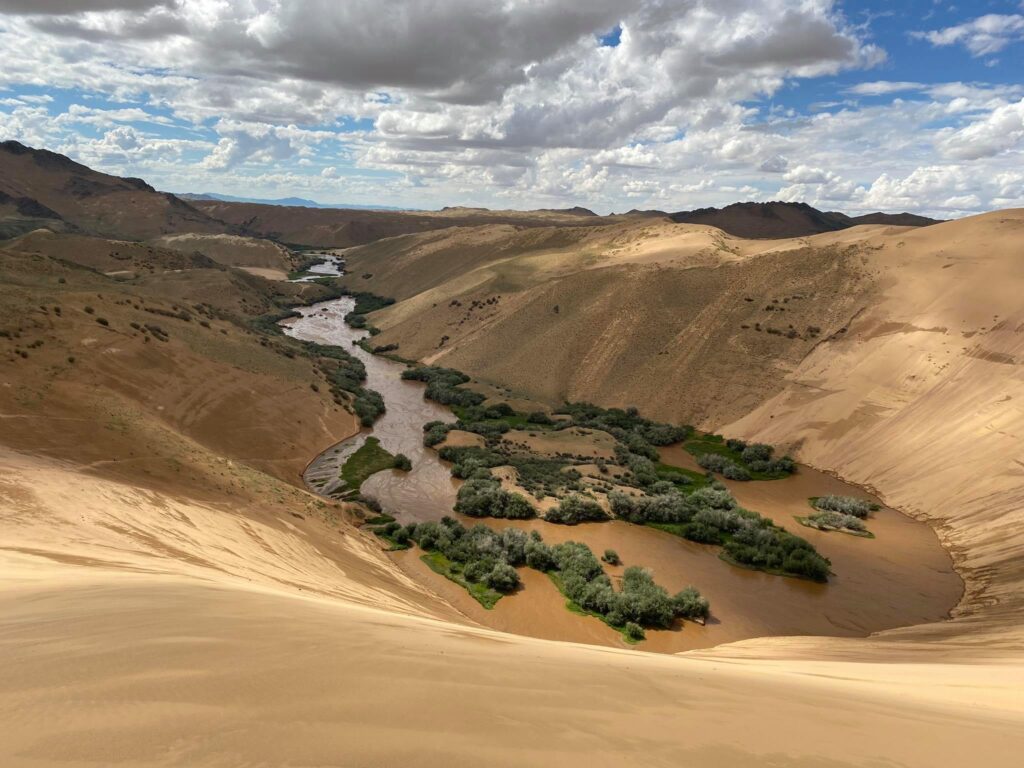 There is a unique natural landscape with sandy waters like a sand semicircular amphitheater. This gorgeous and the best place to travel in Mongolia. Also, The one of the most beautiful attractions in Mongolia. Locals recommend stopping near this beautiful lake to relax and unwind and enjoy its unique and beautiful oasis in the desert. The one that reminds you of the vast Gobi and Sahara desert.
Mukhart river is magical and spontaneously springs, it also spontaneously disappears afterward in the dunes.