All you need to know about Sukhbaatar square
Sukhbaatar Square, named after the revolutionary hero Damdin Sukhbaatar, is the central square of Ulaanbaatar, Mongolia. Also known as Chinggis Square, it serves as a significant landmark and a bustling hub in the city. Here are some key features and interesting facts about Sukhbaatar Square: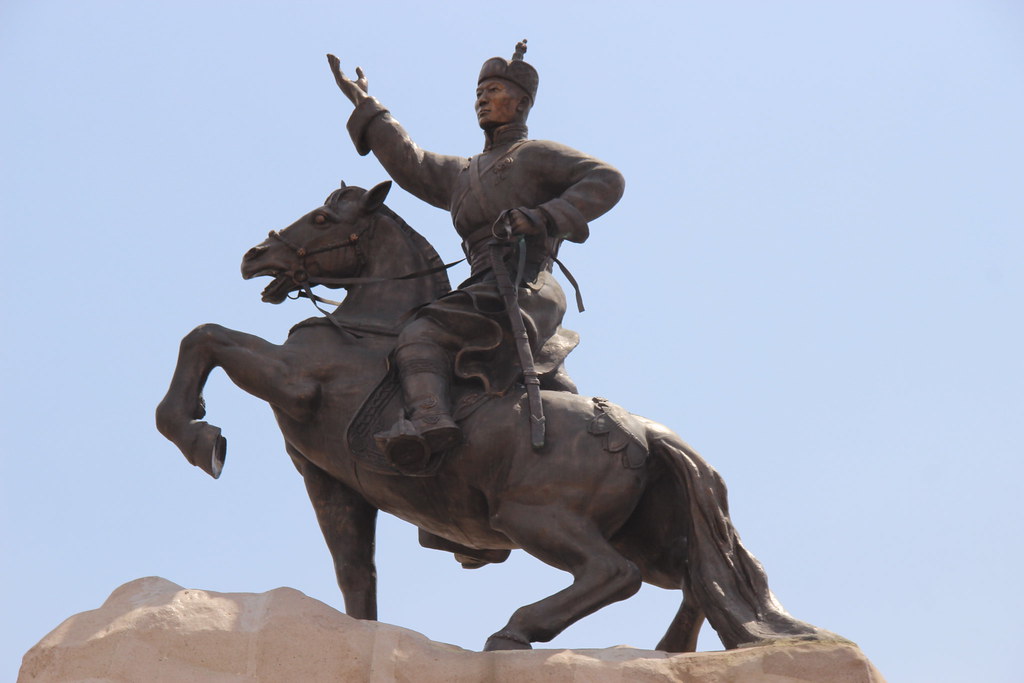 Statue of Damdin Sukhbaatar: At the center of the square stands a magnificent bronze statue of Damdin Sukhbaatar on horseback. He was a key figure in Mongolia's struggle for independence from Chinese and Russian rule in the early 20th century. The statue pays homage to his leadership and serves as a symbol of national pride.
Parliament House: Overlooking the square is the imposing building of the State Great Khural, Mongolia's Parliament House. It is an architectural marvel, blending traditional Mongolian elements with modern design. The building represents the country's democratic governance and is an integral part of the square's atmosphere.
Surrounding Buildings: Sukhbaatar Square is flanked by several important government and cultural buildings. The Government House, or the State Palace, is the principal government building where important political decisions are made. Other notable buildings around the square include the Central Tower, the Mongolian Stock Exchange, and the Mongolian National Chamber of Commerce and Industry.
Cultural Events and Gatherings: Sukhbaatar Square serves as a gathering point for various cultural events, celebrations, and public demonstrations. It has witnessed significant historical events and continues to be the venue for concerts, parades, festivals, and protests. During national holidays, the square comes alive with colorful festivities and performances.
Vast Open Space: The square offers a vast open space, often filled with locals and visitors enjoying leisurely walks or gathering with friends. People come to relax on the benches, take photographs, or simply soak in the vibrant atmosphere. The square is especially lively during the evenings when it is beautifully illuminated.
Proximity to Major Attractions: Sukhbaatar Square is conveniently located near many of Ulaanbaatar's top attractions, making it an ideal starting point for exploring the city. The National Museum of Mongolia, the Mongolian Stock Exchange, and the Cultural Palace are all within walking distance.
Symbol of Independence: Sukhbaatar Square holds great historical and symbolic value for Mongolians as it represents their struggle for independence. It is a place where people come to commemorate significant events and pay tribute to their national heroes.