Western Mongolia
Western Mongolia is the most remote and most beautiful part of Mongolia that divided into 4 different provinces such as Bayan-Ulgii, Uvs, Khovd, and Zavkhan. Each province has its special features that would wander you. Western Mongolia is featuring with the Altai Mountains, wild animals, and nomadic cultures.
In western Mongolia located the highest mountains of Mongolia such as Otgontenger, Tsambagarav, and Tavan Bogd. It doesn't matter where you will go you will find massif lakes that formed from those white snow-capped Altai mountain ranges.
Western Mongolian food
If you are from Islamic countries such as Malaysia or Turkey than Altai in western Mongolia is a place where you can travel with no worries about foods as 90 percent of the population in western Mongolia are Muslims and they use only Halal food or meals.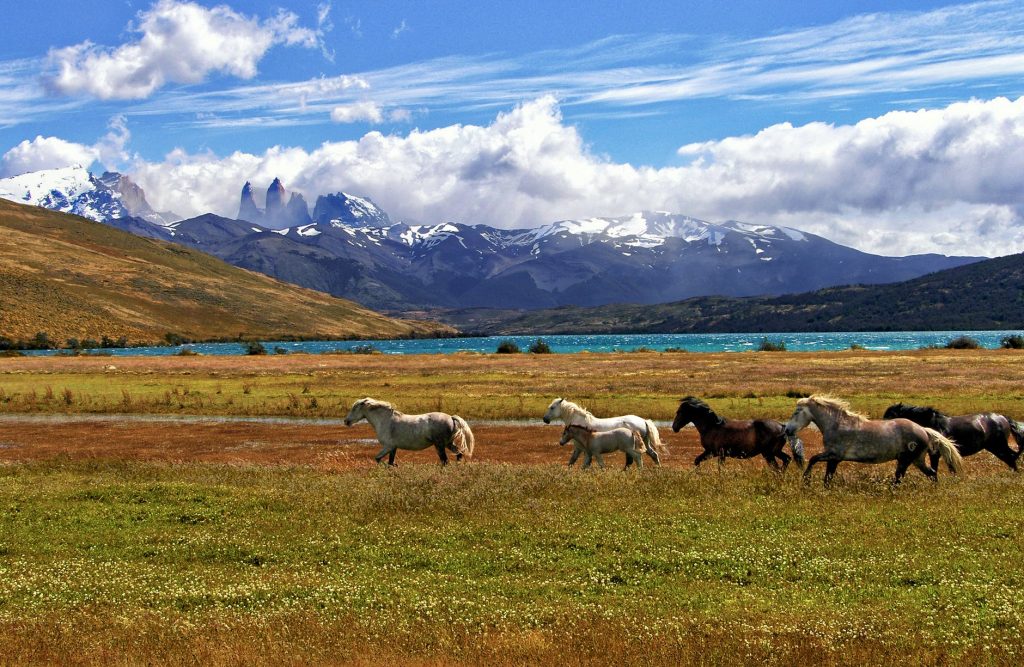 Lifestyle in western Mongolia
As more than half of the western Mongolian population are ethnic groups such as Kazakh, Uranhai, Durvud, Tuva and they have a little bit differences between of their lifestyle and culture. Western Mongolia would be one of the best parts of Mongolia where you can explore, discover, and experience Mongolia from its cultural center. Especially Kazakh nomads have different religions, different styles of Ger (Felt tent for living in), and completely different languages. If you travel to Bayan-Olgii province we recommend you use a local guide or someone who is from Bayan-Olgii province, otherwise, you may skip some important tiny details of your trip in Mongolia.
Nature of Western Mongolia
Western Mongolia looks like a desert area and at the same time, it looks like a mountainous area. But, in this part of Mongolia, you will come across many rivers, huge lakes, and beautiful snowy mountains. Western Mongolia has been center for ancient historical places, and also this part is rich for different minerals. Only in western Mongolia, you can visit Kazakh eagle hunters who hunt with trained golden eagles for small animals such as foxes or mountain hares. The highest mountain peak of Mongolia and the biggest glacier of Mongolia are located in western Mongolia as well.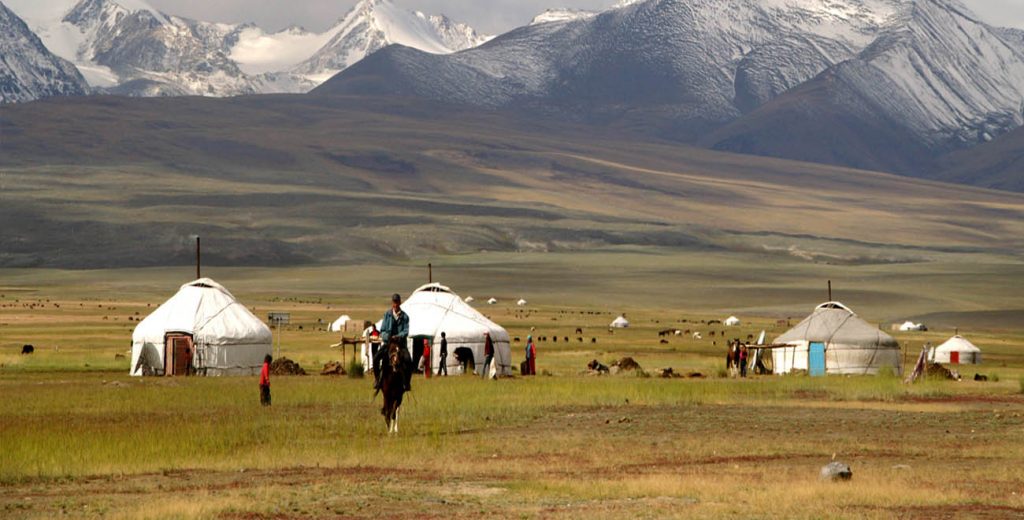 How to get to Bayan-Olgii province?
Bayan-Olgii province is 1,700km away from the capital city Ulaanbaatar. There is no international airport in Bayan-Olgii province. But you can enter this province from the Russian border side through Tashanta or from Northwest of Chinese border Taikeshkyen. If you need to get there by plane first you must land in Ulaanbaatar city (Capital of Mongolia) later take a flight from Ulaanbaatar to Olgii (Capital of Bayan-Olgii province). You can also drive from Ulaanbaatar to Olgii as roads are now good, but it takes around 2 days.
Tours in western Mongolia
Western Mongolia is the best place for tours such as trekking, hiking, and cultural tours. As western Mongolia located in long-distance from Ulaanbaatar city, it is very recommended to do longer tours for example 8-10 days. In the winter you can visit western Mongolia for tours such as "Hunting with eagles" where you will do a nomadic homestay and follow eagle hunter by horses and see real eagle hunting on wild animals. Besides Eagle hunting, there are many interesting activities as well. During February you can do winter migration photography tour with local nomadic families. Ice fishing is also available on many local huge lakes.
Visit Timeshares