Mongolia is one of the gorgeous and most adventurous and historical countries in the world.
We will show you and recommend the top 10 destinations of Mongolia.
Gobi Desert – Land of dinosaurs
The Gobi desert is the top destination of Mongolia. Gobi desert is one of the best places and largest deserts in East Asia and the 6th largest desert in the world and the 2nd largest in Asia. The Mongolian Gobi is known for its symbolic environment, dinosaur finds, wildlife, ostriches, and shepherds. Here you can find all the information about the Gobi, instant information, terrain, weather, attractions, and tourism. It Located in Northern and Northeastern China and Southern Mongolia. Tourists all over the world, photographers like to visit and enjoy the beauties of the Gobi Desert.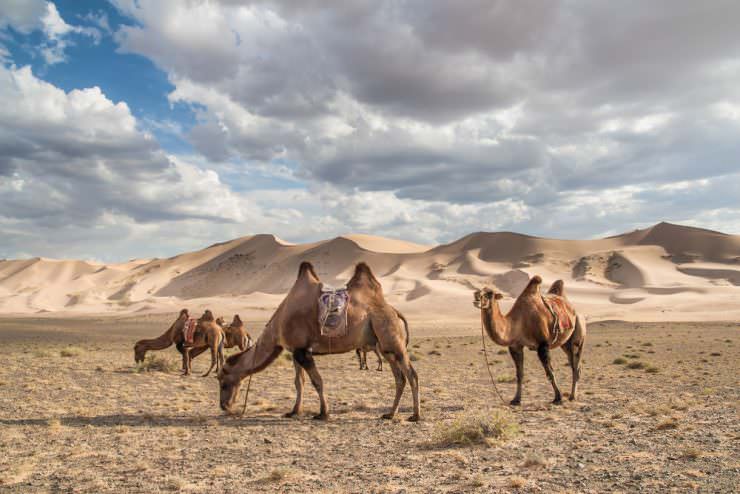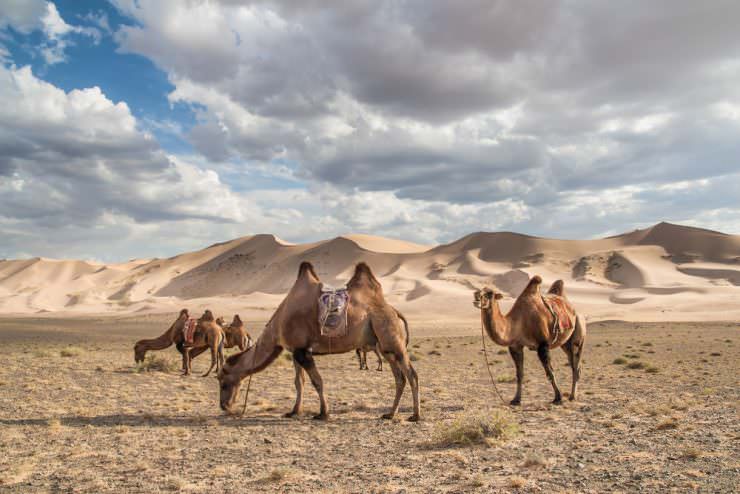 Khuvsgul Lake – Magnificent alpine scenery
Khuvsgul is one of the seventeen ancient lakes in the world. It has been more than 2 million years since this lake formed. Another name of Khuvsgul is The Younger Sister of Baikal. It is located in the northwest of Mongolia, nearest to the Russian Border. It is the second-most big freshwater lake in Asia and takes around 70% of Mongolia's fresh water and 0.4% of all the fresh water in the world.
Near Khuvsgul lake travelers prefer to visit Dukha (reindeer herders) people. Dukas live differently from most other people in the world and even unlike other Mongolian nomads. The Dukha's sense of community is structured around the reindeer.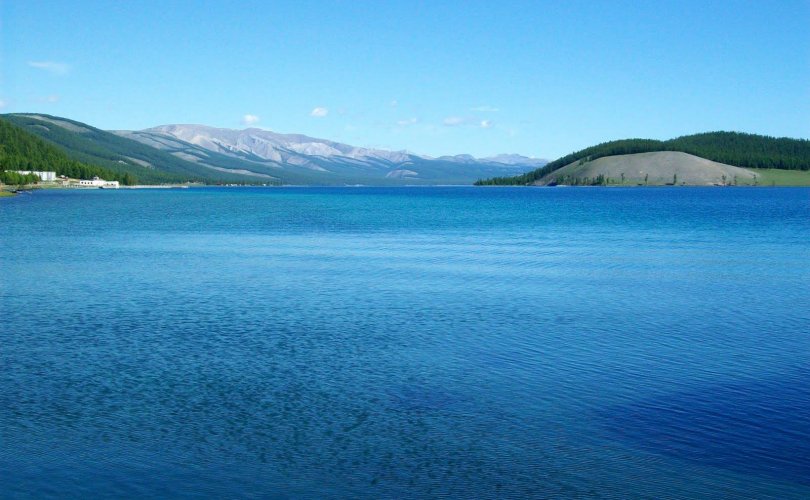 Altai Tavan Bogd National Park
Altai Tavan Bogd is not a missing place in Mongolia. The Tavan Bogd means five saints. It is located in the Bayan-Ulgii province of western Mongolia and the peaks of Khüiten, Nairamdla, Olgii, Bürged, and Malchin. Besides, the vast mountainous park borders Russia, China, and Kazakhstan. Specific animals live in Altai Tavan Bogd National Park such as Argali sheep, Ibex, Red deer, Beech marten, Moose, Snowcock, and Golden eagle.
While travelers visiting this national park they have a chance to see Argali wild sheep, Ibex, and snow leopard. This national park offers one of the best trekking paths in Mongolia.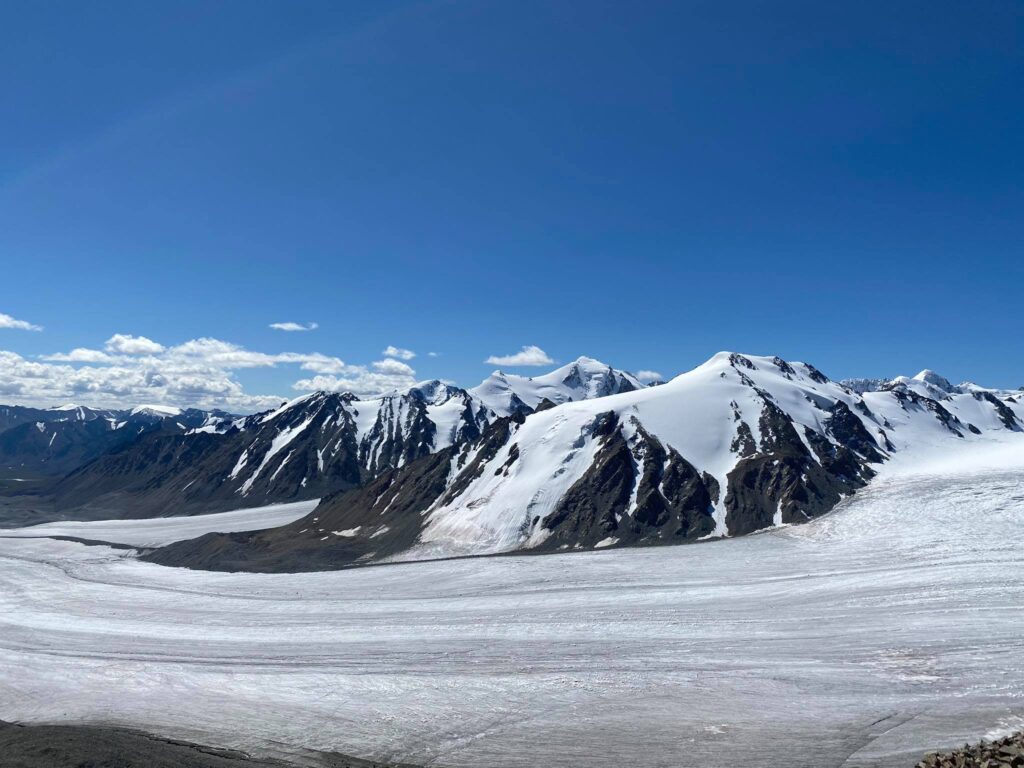 Kharkhorin- Erdene Zuu Monastery – Capital of the Mongolian Empire
Traditionally, Mongolian religions are Mongolian Buddhism and Mongolian Shamanism. Erdene Zuu Monastery in Kharkhorin soum and Uvurkhangai province is one of the oldest Buddhist monasteries. This is probably the earliest surviving Buddist monastery in the world. The monastery is affiliated with the Gelug sect of Tibetan Buddhism. Erdene Zuu monastery has 108 stupas and this can be another great and interesting place for travelers.
Today, Erdene Zuu is a Buddhist monastery and it is open for visitors.
Terelj National Park – Magnificent alpine scenery
Terelj National Park has the most gorgeous and beautiful mountains, rivers. This place is around 66 km from Ulaanbaatar. Available activities there are hiking, riding horses and camels, visiting nomadic people's households, relaxing in tourist traditional Mongolian ger camp, and visiting Buddhist monasteries. Park wildlife includes brown bears and over 250 species of birds. The river flows through the park.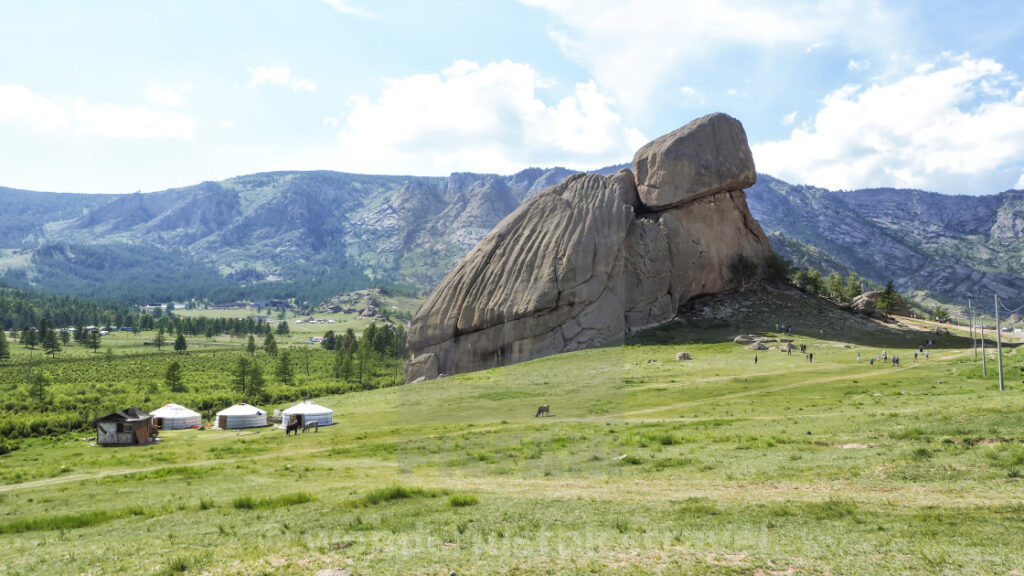 Orkhon Valley- UNESCO World Heritage site
Orkhon Valley is located North of the province of Ovorkhangai, in the central part of Mongolia, about 360 kilometers Southeast of Ulan-Batar. Located at the foot of the Khangai range, this site has been protected by UNESCO since 1992 .
It's also very pleasant to ride horses, hikes, or treks in the mountains. It's possible to fish or to bike in the mountains.
Chinggis Khan Equestrian Statue ( TsonJin Boldog )
The equestrian statue of Genghis Khan is located In Tuv Province ( aimag). The colossal horse statue erected by Genghis Khan herself is the world's largest equestrian statue. It is called Tsonjin Boldog self and 10 meters (33 ft) tall, with 36 columns representing the 36 khans from Genghis to legend Khan. Visitors walk to the head of the horse through its chest and neck, where they have a panoramic view. Chinggis khan holds his hand whip( tashuur), which means good fate and opportunity.
Inside the statue, there is a traditional huge shoe and many people and visitors love to take a picture of that place by putting on Mongolian traditional Clothes. And also visitors purchase souvenirs from the nomadic stores.
Capital city of Mongolia
The capital city of Mongolia is Ulaanbaatar. The name of the city means Red Hero in English. The city was founded in 1639 as a nomadic Buddist Monastic center. Its location, the junction of the Tuul and Selbe rivers. Ulaanbaatar is developed so fast and has a traditional, and as well as modern lifestyle. This is the only city with an international airport so each tourist who visits Mongolia starts their journey from Ulaanbaatar.
Here are some top places to visit in Ulaanbaatar city:
Sukhbaatar square
Chinggis Khaan Statue
Gandan Khiid Monastery
Bogd Khaan Winter Palace Museum
Choijin Lama Monastery
Zaisan hill
Khustain Nuruu National Park- Asian Wild Horse
This is another stunning national park that has been home to przhevalsky horses also locally known as Tahi.
The location of the Tahi is
Takhiin Tal
Khustain Nuruu National Park In Tuv Aimag
Khomiin Tal in the buffer zone of the Khar Us National Park
Mongolians and foreign travelers enjoy biking, hiking, and trekking.
Khorgo-Terkhiin Tsagaan Nuur National park
Khorgo covers the attracted Terkhiin Tsagaan Nuur (Lake) in the north-central Khangai Mountains of Mongolia. The place is nearby Khorgo Mountains. Terkhiin Tsagaan Nuur is called the Great White Lake in English and one of the most beautiful lakes.
Terkhiin Tsagaan Nuur is not as large as Khuvsgul Nuur, perfect for camping. The birdlife, lake, and mountains are now protected as Khorgo-Terkhiin Tsagaan Nuur National Park.
The lake is 4 to 10 meters deep, 16 kilometers wide, and over 20 kilometers in length. Rare birds are found here.
In Terhiin Tsagaan Nuur Dramatic sunsets round off the day perfectly. Visitors do swimming and fishing.