What souvenir items to buy in Mongolia?
Do you love shopping in foreign countries? While you are traveling in Mongolia, are you looking for an item, souvenirs, leather items, embroideries, or something authentic that made locally in Mongolia that you can't find anywhere else in the world?
First of all, you need to avoid anything that made in somewhere of industries in our southern neighbor country and gets sold here as locally made.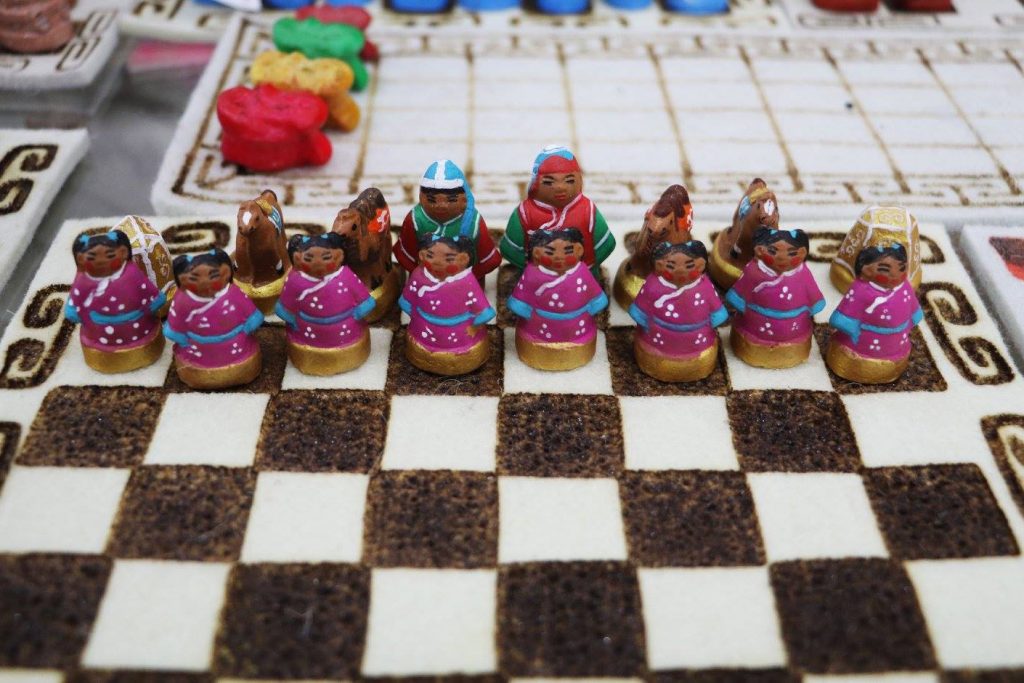 What to buy in Mongolia?
There are a few places to buy locally made souvenir items in Mongolia: Starting from the department store of Ulaanbaatar city located in the center of the Ulaanbaatar city all local high range hotels have local souvenir shops in their lobby. You don't need to do shopping in those places as long as you have enough time in Mongolia. Prices on those places may be up compared to "Open Black Market" located only a few km southeasts of the city center. But, visiting souvenir shops in the capital city is only in case if you have a short time in Mongolia. According to our experience and our research, many people who are traveling to Mongolia buy authentic souvenirs and hand made items directly from nomadic families that living in the countryside when they visit them during their trip.
You can find beautiful wall hanger embroiders, traditional carpets made from felt in any nomadic family in western Mongolia. When visitors ask for sale their hand made embroideries, local nomads always get confused about prices as they never been selling them on the market and they don't know what would be the best price to offer you. It is always interesting to mess with locals nomads asking for break prices as a part of your adventure experiences.
Kids of local nomads from western Mongolian "white river valley" prepare hand made small felt carpets, hand made toys, etc.
Souvenir shops
All the cities and all the small towns of Mongolia have small souvenir shops that sell only locally hand made products. In the local souvenir shops, you can find beautiful and locally made, traditionally styled handbags, back bags, wallets, purses, magnets, and belts, hats made from fox pelt
Also check: Pakistani designer dresses
Cashmere shops
Cashmere is the best of the Mongolian brand. You might don't know that the best cashmere comes only from Mongolia. Long fibers, maximum softness all about Mongolian cashmere. So, while you are in Mongolia, you must visit at least one cashmere shop.