The largest glacier in Mongolia
"Potanin glacier in Mongolia will be our today's topic"
There is no doubt that Mongolia is one of the most beautiful countries in the world. There are vast deserts, massive mountains, and lakes. Especially in the western part of Mongolia, you can find many unexpected adventures. Western Mongolia is all surrounded by Altai mountains that collect a large portion of the world's freshwater. That means in western Mongolia you may come across many glaciers. Potanin Glacier is one of those but the largest in Mongolia. Potanin glacier divides into two parts one is Potanin glacier and the other part is Alexandra's glacier. Glaciers are named by two Russian guys names who are the first people who discovered these places. However, these two glaciers are just half divided by one mountain "Eagle peak". Potanin glacier side is most famous compare to Alexandra's glacier side. Potaniin glacier is easily accessible and also joining the path to Khuiten peak (Mongolia's highest peak) for people who trek to climb Tavan Bogd peaks (Mongolia 5 holly peaks where many professional mountain climbers do climb every year).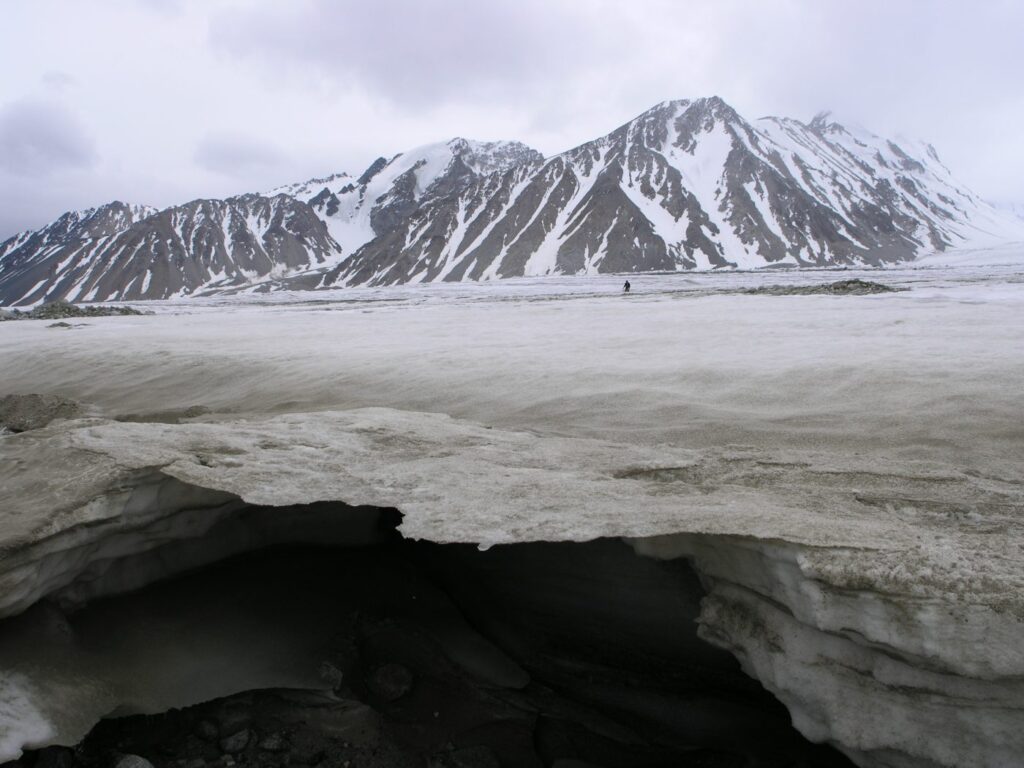 Interesting facts about Potanin glacier
The glacier is located in Altai Tavan Bogd national park.
The Potanin glacier is 14 km long.
Potanin Glacier is gradually decreasing in size. Over 6 years of observation, from 2003 to 2009, it retreated by about 90 meters, thus recording an average retreat rate of 15 m/year.
This glacier is just like the all glaciers in the world melting since Ice Age.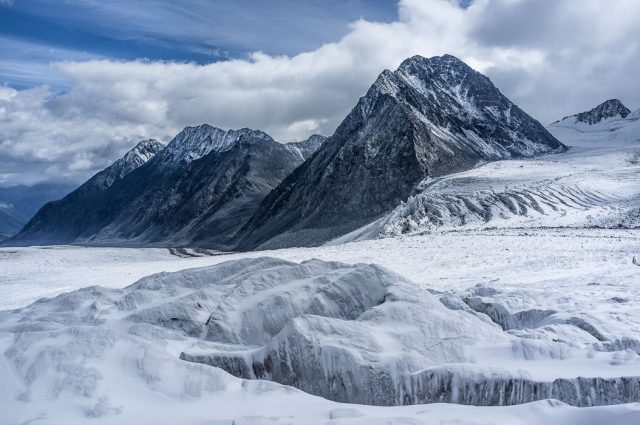 Activities around Potanin glacier
There is nice hiking or trekking available during the summer.
The area is very close to borders with Russia, China, and Kazakhstan.
Activities on Potanin glacier
Anyone can walk on the glacier's edge.
100% safe.
Beautiful backgrounds for photos.